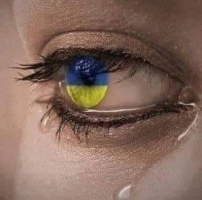 Sitting in my sunny conservatory, watching the birds feeding; what could be wrong with the world...what I wonder?
A February Day
On such a day in February,
the buses ran, the children
went to school, all was real.
How could we know it then,
that their world would end.
Now we can only ask when
It will be the same for ours?
© D G Moody 2022
Poetry by D G Moody


Read 200 times
Written on 2022-03-07 at 16:31



Save as a bookmark (requires login)


Write a comment (requires login)


Send as email (requires login)


Print text