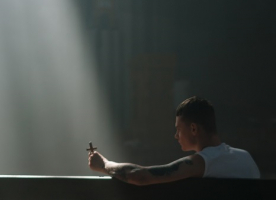 Image courtesy of Pexels - Cottonbro

A credo that is the opposite of certainties
Dark night of the Soul
Hope is not hope until there
is nothing left to hope for,
and faith is not faith until
any belief in God is dead,
and love is not love until it
is tested by its own defeat.
Yet in these doubts the soul
and God may meet.

© D G Moody 2022.


Poetry by D G Moody


Read 153 times
Written on 2022-07-25 at 16:40



Save as a bookmark (requires login)


Write a comment (requires login)


Send as email (requires login)


Print text

Increase font

Decrease