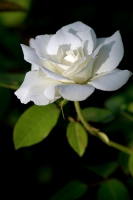 Monday, May 19, my family is have a memorial service for Michael to honor his memory and our love. It will be held at 6:30pm. I know many will be sleeping but if before you go to bed you would whisper words of love, I know he will hear them. Thank you
In The Cusp of Time
I shall never say goodbye
But just hello to you again
And we will kiss as we kissed last time
When you held me close within

Your strong and comforting arms
Wrapped in the feel and scent of you
We stood there in front of all
Sharing sweet romance as love grew
And there we stood alone at the doorway
To our future life.
I wanted you for my husband;
You asked me to be your wife.
Passing on through the portal
We walked holding hands
You, pulling your fishing tote
As I floated off to enchanted lands

My mind was in wonder as I wandered
Through what we hoped and planned to be
A woman fulfilled with love
For a man delighted in me.

When we reached the trunk of the car
We stopped to gaze into our eyes of love
Again we embraced and trembled
As the stars sparkled above

And in that magical moment
As this day came to its silent end
We kissed to bond our hope
As the new day in darkness began

We stood on the the cusp of our future
Knowing not what it would bring
Believing that life would continue
To give happiness again and again
But there while the fleeting moments
Ticked away into echoes of infinity
We were just one man, one woman
In enraptured with all its possibilities
So soon the universe collided
And the stars fell from the abysmal sky
Leaving me all alone, a woman
Watching her beloved die.
And now when I find myself awake
I go the place where we met
It's nothing but a heartless machine
A doorway to the Internet.
I sit and wander awhile
Through one site to another
Going to places we would find
Chances to commune with each other
I look around at my apartment
And see you sitting here and there
Drinking the lovely fresh juice
That I would bring to you with care
And the time when you were so weak
And sweat broke out upon you now
I cooled a cotton cloth
To soothe your dampened brow
It was this time of tenderness
When my thoughts would entangle my brain
I was so scared I was losing you
For you were feeling the effects, the pain
Of a heart so figuratively full
Was clogged so literally now
The aorta valve completely blocked
And both of us wondering how
All the world can keep turning
People laughing and living as though
Nothing has changed in the universe
As your heart's life blood flowed
So now my darling I write here
At this machine that has no heart
But I feel you all around me
Smiling, My Love, because
we'll never part.
~~~~~~~~~~~~~~~~~~~~
Oh how I miss you Michael
I can still feel your love
and it is so Beautiful.
I love you,
Katherine
Poetry by Kathy Lockhart
Read 1651 times


Editors' choice
Written on 2008-05-19 at 02:29



Save as a bookmark (requires login)


Write a comment (requires login)


Send as email (requires login)


Print text