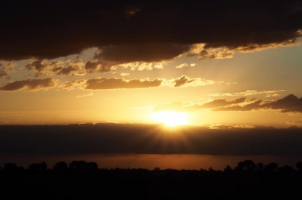 Light is born.
Light is born.
.
Written by Louise Oaktree.
Picture by Jo Thompson.
.
A radiant sun,
Peaks through the clouds.
The light,
Of love,
Is up.
It shines out,
Of a cloudy sky.
And covers me,
With warmth.
In my soul,
My heart,
And mind,
There is peace,
And eternal grace.
There is nothing,
That can wake me up,
Like the light,
Of love and grace.
.
Be blessed with the love of heart,
And may your path be filled with the light,
Of the soul and spirit.



Poetry by Louise 55
Read 294 times
Written on 2020-05-05 at 15:30



Save as a bookmark (requires login)


Write a comment (requires login)


Send as email (requires login)


Print text