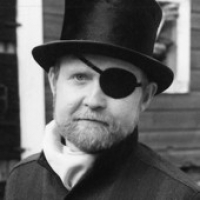 My best friend
He was an invalid
having been run over by a lorry
at the age of fourteen,
almost cleaving him in twain,
but they managed to again put him together
by a number of some hundred operations,
he would not give up, but worked himself
into a most respected and magnificent position
as a leading goldsmith of his town,
he was a social genius and acquired a few hundred friends,
and I was one of them, which was my greatest honour.
He never ceased to favour and encourage me
in my endeavours, and the friendship lasted to his dying day
at only forty-three, with just one kidney left.
His wisdom and humanity became a paragon example
for my life, I never ceased to love him,
the most cultivated, knowledgeable, generous,
courageous and inspiring man Iíve ever known.

Poetry by Christian Lanciai


Read 78 times
Written on 2023-08-29 at 11:19



Save as a bookmark (requires login)


Write a comment (requires login)


Send as email (requires login)


Print text

Increase font

Decrease