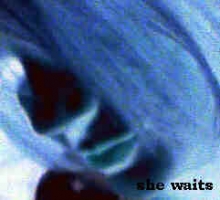 A courtroom scene played out through anxiety.
Inside The Tinderbox
She shook with fear for she knew
what happens in courtrooms
with judges and reporters
and lawyers and demons.
Her voice, soft and trembling
betrayed her.
As did her demeanor,
leaving her naked on the stage
under the blinding glare of the spotlight.
All else black, except for those faces
with the bulging eyes that penetrate,
those jagged teeth oozing red with
blood from their last meal,
and
those pointing gnarled fingers
of
the know-it-all gods of judgement
eager to devour another innocent soul.

Explain! Remember! Think! Think!

Questions! Rapid and ragged shot
dead-on into her fragile mind.
Like an eggshell, it shattered,
leaking sanity down her ashened face.
Torment was the puppeteer
moving her into grotesque shapes
and forms, then leaving her wasted
and crumpled like yesterday's news
ready for the tinderbox.
Its over.
No ruling today.

What?

She stands slowly, unbalanced, weaving.
A touch of a gentle hand,
compassionate sincere eyes,
soft words of care
help here out of her misery.
Outside, out of sight, out of mind
of the courtroom ringmaster, she
bends her head down to her knees
and cries.
And then

goes home
alone

to wait

for her

fate.
Kathy Lockhart
12/19/06
Poetry by Kathy Lockhart
Read 1390 times
Written on 2006-12-20 at 03:32



Save as a bookmark (requires login)


Write a comment (requires login)


Send as email (requires login)


Print text