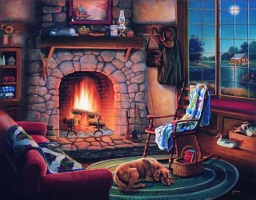 SOMETIMES you just want to close your eyes and dream ,where only you can deeply breath and live as you always dream.
Good night my lonely dream
Good night my lonely dream,
KEEP my soft kisses on your lovely cheeks,
Do not throw it with your tears,
Cause that will hurt my heart so deep.

Yes keep my love as your sparkle flame,
Prevent it from the desperate lonely game,
Close your eyes with such charming smile that stolen my eyes till today,
THEN, our own castle of love will open its gate.

WHERE only us will be there my king,
Believe me our love will spread as a magical spell.
NO one could escape from its amazing scent,
OUR LOVE will just fill their hearts as spring fruits with the shaking wind.

GOOD NIGHT MY UNKNOWN LOVER,
KEEP MY KISSES AND LOVE TILL OUR HEARTS KNOW EACH OTHER.
TILL that keep dreaming ,
The only place we could draw our love beams.
Poetry by moon smile
Read 1092 times
Written on 2007-03-03 at 23:45

Tags Dream&nbsp



Save as a bookmark (requires login)


Write a comment (requires login)


Send as email (requires login)


Print text

Increase font

Decrease