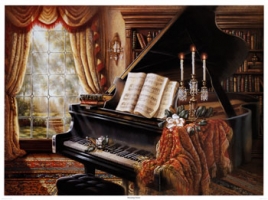 Losten love
Oh , my losten love you still keeping such hard heart,
i could not manage to understand you any more .
my little heart does not manage the art of lovers'war
You keep developing your technique to make my heart suffering so deep.
your smiles became so werid
are they glade for meeting ,or just enjoy throwing me in the dark space,
where my bleeding heart,with my tears could not face.


Oh,my losten love no more tears i can bear,
my little heart became so strong to fear,
your vague smile would never steal mine,
your sweet words,your disguise innocence will never succeed to conspire.
because my heart discovered your cold fire.
your eyes keep pushing my pain;some crulity mixed with mercy's cover.
my deep love you will never touch its paradise together,
you will keep your deceptive smile ,till you know that you lost your only true lover.

Poetry by moon smile
Read 1001 times
Written on 2007-03-04 at 21:51

Tags Love&nbsp



Save as a bookmark (requires login)


Write a comment (requires login)


Send as email (requires login)


Print text

Increase font

Decrease