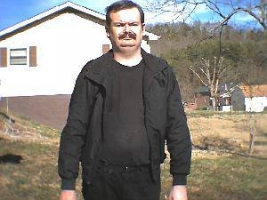 THIS IS A FICTIONAL POEM. PEOPLE SHOULD NEVER TAKE THE LAW INTO THEIR OWN HANDS.
I blew his brains out
A drug dealer's drugs killed my son.
I went after that bastard with a gun.
What he did to people was a disgrace.
He laughed when I confronted him so I shot him in the face.
Now I'm in prison but I don't regret what I did.
That animal will never be able to kill anymore kids.
Poetry by Randy Johnson
Read 576 times
Written on 2007-11-12 at 15:13



Save as a bookmark (requires login)


Write a comment (requires login)


Send as email (requires login)


Print text