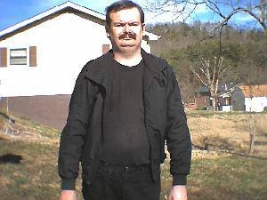 THIS IS A FICTIONAL POEM
The well is dry
The well is dry and it keeps getting hotter.
It hasn't rained in a long time and we need water.
We can't afford bottled water and there are no springs around here.
Unless we can find more water, we'll lose our crops this year.
It was such a waste to plant all of those seeds.
I'm scared to death because we have three kids to feed.
We may lose the farm and we may lose our children as well.
Our lives are falling apart and we're going through hell.
Maybe my in-laws were right when they said I can't succeed.
God, please send us a miracle because a miracle is what we need.
Poetry by Randy Johnson
Read 526 times
Written on 2007-11-17 at 15:13



Save as a bookmark (requires login)


Write a comment (requires login)


Send as email (requires login)


Print text