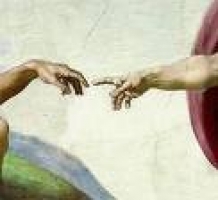 thoughts from a heart forgiven and forgiving
Inspired by "The Passion of the Christ."
Mercy ~ The Circle of Grace
Mercy is love
unconditional
through total forgiveness
and without judgement of wrongs,
bestowed with insurmountable compassion
upon those deserving
and
those undeserving.

It changes not only the receiver
but the giver as well
creating
peace, harmony, kindness, goodness,
and humbleness
which instills
unconditional love
full of mercy
completing
the circle of grace.
Poetry by Kathy Lockhart


Read 982 times
Written on 2009-03-11 at 06:51



Save as a bookmark (requires login)


Write a comment (requires login)


Send as email

Print text