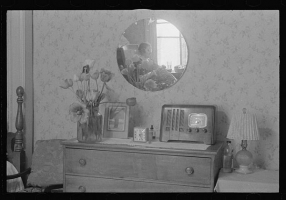 A life fable for this season of life... sometimes we have to figure out just what we are figuring out.
Inside The Kingdom Of The Cheese
There are mice people.
You know those "nice people"
scurrying inside the walls and halls
of boxed and stacked institutions
(cartons of a sort)
along side-roads and highways and downtown streets
where lights are dim
and sometimes flickering--
Inside the heads of vermin
you find fast moving images
warping
blending
from the inside out.
And I
a rat
sit alone
inside the kingdom of the cheese
thinking, Where do I fit in.
It doesn't matter
for the trap holds me by the neck.
But my view is
Perfect.
And the mice?
`
`
`
They've placed a mirror before me...
Poetry by Kathy Lockhart


Read 520 times
Written on 2016-10-22 at 18:15



Save as a bookmark (requires login)


Write a comment (requires login)


Send as email

Print text