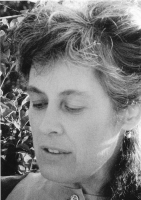 Mother
Itís a relationship for life
more durable than any marriage,
as you never quite will do without her.
She gave you her life
and your life will be part of her
as her life will be part of you
as long as you remain alive;
and even if she dies and leaves you,
she will still be part of you
and never quite abandon you.
The only thing that you can do about it
is to remain constant in your thankfulness
for all your life, for all your love,
as her love never will desert you
but protect you infinitely all your life.
She is the one true love
that always will continue loving you
and only maybe just the more
by her transcending from your life into eternity.

Poetry by Christian Lanciai


Read 64 times
Written on 2023-08-15 at 01:22



Save as a bookmark (requires login)


Write a comment (requires login)


Send as email (requires login)


Print text

Increase font

Decrease