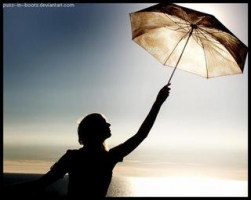 The reason i live is because of the hope, that one day, this will become the past and that the moments will erase all the pain this has caused .
But i know. I know what I want and it's the ideal. Not the rule, but the exception.
The Ideal, Exception.
Knowing that I love you is hard enough.
But telling you I hated you was my biggest bluff.
As always,
You forgave my biggest mistakes.
But everyday without you makes my heart ache.
I'm torn apart from you,
your smile.
Captivated by this life I've been living in for a while.
Your my moment, the most greatest ideal.
And all I know is that this, is more than real.

My heart breaks into pieces everytime I see thee.
Knowing I can never touch your lips and that you will never be with me.
Why is looking at you so painful to do,
When all i can think about is only you?
But when did love become so sweet,
and never make its road so painful,
and steep?
Never.
For it's a curse, yet a precious growing gift.

A treasure blossoming each day.
But tell me,
if you like me so,
why won't you care to stay?

Principals were all that mattered and without it I was bare.
Now all I have is your face in my mind.
And can you tell me,
why is it there?
To hold you for the first time,
would be a dream,
a wish which can never come true.
But all I know is this one true desire.
That all I want is you.

Poetry by Rawwwwwr Fear Me :]
Read 740 times
Written on 2009-06-01 at 20:42



Save as a bookmark (requires login)


Write a comment (requires login)


Send as email (requires login)


Print text

Increase font

Decrease