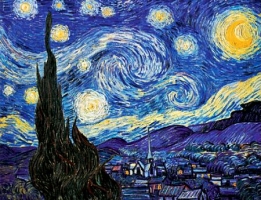 Some memories like guardian angels act as saviours in your hour of gloom...
Your Reflection in the Star
Last night I plucked a Star from Heaven
And tried to see your reflection in it.
The silver light was shining bright
And you were smiling with it.
I recalled the tinkling laughter
that use to light up your face,
The crinkling at the corner of your eye
As the twinkle of your smile
Made my heart warm up to you.
That night I fell in love with you…
And the night sky whispered softly:
don't wait for me, don't wait for me,
'Cause I am not returning to thee…'
And yet my heart, so full of warmth,
Feels your breath close by, talking to me…
Tears glistening in my eyes quietly tell me:
Memories are like Moon in the sky-
Waxing and waning, waxing and waning
Keep recurring, tenderly, inevitably…
Author: Zoya Zaidi
Aligarh UP, India
Copyright ©: Zoya Zaidi
6.12.2009.
Poetry by Zoya Zaidi
Read 728 times
Written on 2009-12-08 at 21:56



Save as a bookmark (requires login)


Write a comment (requires login)


Send as email (requires login)


Print text