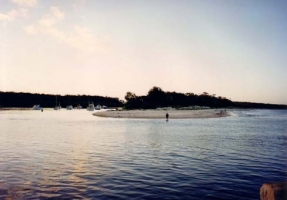 Written for a friend who is going through great trials and tribulatios in life lately, in the hope that it may help her to cope..
Take Heart!
Take Heart!

In life,
Sometimes all the evils attack you at once.
They can be minor problems, which pile up and magnify;
There can be existential problems that are too big to wish away;
There can problems emotional, which bore into your core;
Sometimes there are your loved ones who demand attention,
You feel so deeply for them that their pain becomes yours;
Sometimes it is an ailment entirely physical, which takes center stage in life...
Sometimes it is a calamity that suddenly strikes!
Sometimes it is just that nothing seems to be turning right...

But, in the face of all adversity, we must remember:
We are not the only ones- every one has problems in life;
we must try to count our blessings, to feel better at times;
We must look towards the ones less fortunate then us-
because, our own pain makes us more sensitive to others;
Helping them makes us feel better, and makes it easier to endure our own pain...

And finally, we must face squarely the peril and tell ourselves:
"This too shall pass"
Just as happiness passes, so does grief;
Just as the sunshine passes, so does the dark night;
Just as the spring showers pass, so do the tumultuous storms;
The clouds of grief, will one day disperse,
Sun will shine and warm our hearts up...

So, keep faith and hang in there...



Author: Zoya Zaidi
New Delhi, India
Copyright ©: Zoya Zaidi
21.01.2010
Photo: 'No Man is an Island' by and ©: Zoya Zaidi
Poetry by Zoya Zaidi
Read 882 times
Written on 2010-01-23 at 15:54



Save as a bookmark (requires login)


Write a comment (requires login)


Send as email (requires login)


Print text