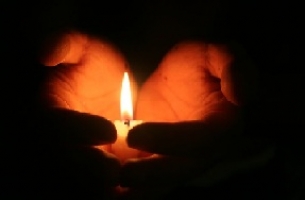 This choice wasn't mine
crying, being sad, traying to forget you
all this was out of my imagination
I shouldn't surrounded in the first place
I shouldn't take you where I used to hide
this misstake was mine, not yours
but you pushed me out of love display
in to the corner of hate
I did my misstakes I know
but finish this story like this
this choice wasn't mine
that's why my sky is so cloudy
my eyes so rainy
how long can you be able to forget me
despite all promises once we gave?
honestly I can't let you go, you belong to my mind
may you're not a part of my life anymore
but you'll be a part of my imagination and you know what?
This is my choice, NOT YOURS.
Poetry by Miro
Read 662 times
Written on 2011-05-30 at 12:44



Save as a bookmark (requires login)


Write a comment (requires login)


Send as email (requires login)


Print text

Increase font

Decrease