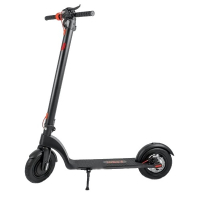 Current Mood: le summum de heureuse... in a happy ditty, in rhyme, en plus... ;)
Current Music: "Sundance Kid" - Kent
NOTE: 2022 06 01 22H54 EST Perfect Solution! -
Perfect Solution!
- without a car anymore, we travel on foot pretty much everywhere... so, my douce moitié bought me an electric scooter with pneumatic wheels to help my legs... although the EDS makes walking a painful deal, a wheelchair would be a little over the top at this stage... I think this will be just right... expected delivery in a few days, really looking forward to it! iiiiiiii... freedom of movement! :D
Ha, will you look at that little beauty!
This will definitely help my mobility!
I was hoping to find something to lessen
The irritation walking always quickens
And this, I feel will do the trick nicely
Oh, this makes me so very, very happy!
It's absolutely brilliant is how I feel
I'll have on my feet a set of wheels!
I'll be able to go places without worry
That I'll have to spend days in recovery!
Oh, this is a very, very good day indeed!
A little scooter's exactly what I needed!
Words by F.i.in.e Moods


Read 179 times
Written on 2022-06-02 at 04:59



Save as a bookmark (requires login)


Write a comment (requires login)


Send as email (requires login)


Print text