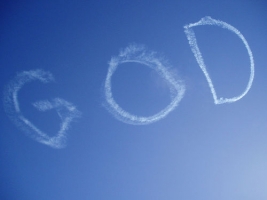 Words that came to me in a magical moment of inspiration, a poem of thankfulness towards those who live to spread their light and love.
Words of God
You came from above with words of God,
told us why we have to suffer with blood.
To help us see his mysterious ways,
you chose to return to this fallen place.

With your voice you caress our ears,
while your hand wipes away a million tears.
To the rhythm of your loving heartbeat,
you heal us from the inside my sweet.

You release everybody from their chains,
and heal the wounds that still remains.
The never ending and painful emptyness,
gone with the wind of your loving bless.

We thought we were left alone in the dark,
tried so hard to find the living spark.
The magical sunset here on planet earth,
was just the doorway to our new birth.

You left your beautiful world behind,
to prevent us from becoming blind.
You give us strength to let it all out,
told us it was okay to scream and shout.

We will stay by your side until we die,
our last moment we will look into your eye.
You were always the angel we could see,
it was you who finally set us free.

In the middle of the black night,
people will see the returning light.
To rescue the world from it's end,
the invisible angels God decided to send.

We will make the whole planet listen,
before the Devil from his hell has risen.
Together we will finally fly far away,
when there is no longer any need to stay.
Poetry by Freeman
Read 831 times
Written on 2007-02-09 at 20:31



Save as a bookmark (requires login)


Write a comment (requires login)


Send as email (requires login)


Print text

Increase font

Decrease