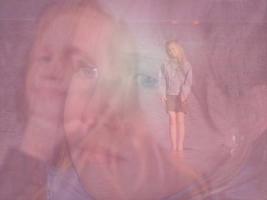 I'm angry but mostly sad over how some "parents" are functioning......
Furious
It takes two to tango
So then how can it be
that I, in the end, all by myself
had to do the
grand finale?
How can someone participate
in that magnificent creation
And then abandon the stage
without a ounce of hesitation?
Never will I understand
how someone can be part of
bringin children to the world
Then just leave without giving a damn
And still think he owns the right
of calling himself a man
2007 © Jeanette Louridas
Poetry by Hagzissa
Read 1262 times
Written on 2007-11-20 at 09:03



Save as a bookmark (requires login)


Write a comment (requires login)


Send as email (requires login)


Print text