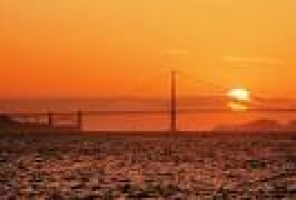 for Mrs. Eliot, for many, many cups of tea
Call and Response
Black Mood
by Rosalia de Castro
translated by John Frederick Nims
When I think you're somewhere yonder,
dark penumbra, so benumbing
—back again! and by my bedside
hunched to mock with: "Trouble coming!"
Half imagining you vanish
—in the sun, that shadow massing!
You're a glumness in the starlight,
glumness where the winds are passing.
When there's singing, you're the singer;
when there's sorrowing, the sorrow.
You're the brooks that murmur darkly;
gloom this evening, gloom tomorrow.
You're in all. Are all. Marooning
me in me myself. Moroser
moods that never long unloosen—
dark penumbra close and closer.
~~~
Last Light, First Light
by pony
I watched the earth rise to quench the sun,
Then ran home, alone, up the hills,
A little tired, without much bounce in my step.
Then something odd happened, the street
Grew illuminated, the buildings too, as if
The street lights had come on especially bright.
I turned around, for the light seemed to be
Coming from behind me, and it was, the sun
Was rising again, from the west, from the Pacific.
I know why. There is unfinished business,
Something has been left unsaid, and undone.
It will take a while to put it all together, I sense
This is a chance to get it right, perhaps a last chance.
It may take quite a while, but there is light to work by.
Poetry by one trick pony


Read 700 times
Written on 2015-03-08 at 05:41



Save as a bookmark (requires login)


Write a comment (requires login)


Send as email (requires login)


Print text

Increase font

Decrease