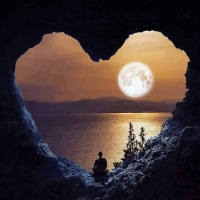 Disappearance
It's the ultimate defense,
and I have been obliged to use it all the time.
If you just vanish, no one more can harm you,
no authority can reach you, and no one will know you.
It's like shutting off your telephone,
and going into hiding is much easier than you think.
There is an underworld of infinite resources,
and the foreign world is always so much larger than your own.
To mask yourself is also easy,
you just cut your hair and paint yourself,
put on dark glasses and make up a different face.
But the easiest of all is just to quietly withdraw.
You always have yourself, and there is safety in your loneliness;
and when you find yourself entirely alone
in splendid isolation and full concentration,
you shall find that all the world is yours,
while no one will know you, while you know everyone.

Poetry by Laila Roth
Read 286 times
Written on 2017-09-28 at 21:28



Save as a bookmark (requires login)


Write a comment (requires login)


Send as email

Print text