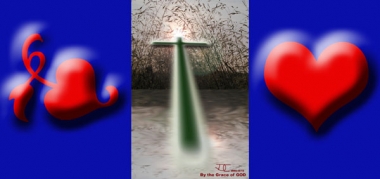 A pray for the true fighters . . .
Picture copyright protected by Dan Cederholm
Fighting for the good



Locus delicti, latet anguis in herba
Inter spem et metum Interfice errorem diligere errantem
Amor est vitae essentia
Amor vincit omnia fide, non armis
Aqua vitae e vestigio
Lachryma Christi Lux mundi lex scripta
Gloria in excelsis Deo
Fax mentis incedium gloriae
Bona fide cum laude
Fidei defensor fortes et liber
Fortitudine vincimus
Pax vobiscum


The scene of the crime, a snake lies in the grass.
Between hope and fear, kill the sin, love the sinner
Love is the essence of life
Love Conquers all by faith, not arms
water of life from where ONE stands
Christ's tears -The light of the world - the written law
The passion of glory is the torch of the mind
Glory to God in heaven
Good faith With praise
Defender of the faith Strong and free
By endurance we conquer
Peace be with you. ...
Poetry by Dan Cederholm
Read 450 times
Written on 2006-11-23 at 00:19



Save as a bookmark (requires login)


Write a comment (requires login)


Send as email (requires login)


Print text