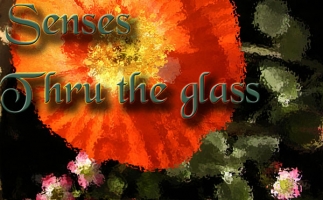 To the one that I love . . .
(please correct me if my English is wrong)!!!!
Senses thru the Glass


In my own imaginary world
I can see thru the glass into
another sparkling world
that color my
senses . . .

there . . .

in my own bouquet of flowers
there is one orange poppy and
three flowers from
a wonderful
apple tree

after some days my table
is full of poppy seeds, I put
them back to mother earth
I sow the seeds in
to the ground

and . . .

after some time the seed
climbs to reach the sun
and after months
there are new flowers
in my garden

I can see them . . .

from inside of my frosted glass
I open up my door and give them
water, the flowers in my garden
is the story about
you and me

how you made me

o
p
e
n

u
p

m
y

d
o
o
r
.
.
.
Poetry by Dan Cederholm
Read 1066 times
Written on 2008-03-27 at 16:13



Save as a bookmark (requires login)


Write a comment (requires login)


Send as email (requires login)


Print text