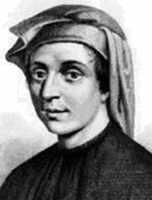 I like writing haikus, and the Fibonacci is kind of like a haiku on steroids, so I thought this would be nice to try. However, after struggling with it for a while, I came to the realization that the game just wasn't worth the candle :-p.
P.I.T.A. (Fibonacci)
I
find
writing
poetry
to be hard enough
without applying such constraints.
Fibonacci proved to be a right pain in the ass.
Poetry by TonyD
Read 445 times
Written on 2009-02-18 at 14:41

Tags Fibonacci&nbsp



Save as a bookmark (requires login)


Write a comment (requires login)


Send as email (requires login)


Print text