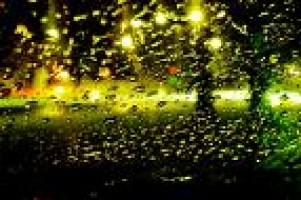 Rain is a symbol of love and passion, and so is a night..
Rainy Night
I hear the raindrops
on the roof
and feel the cool rain spray
on my face
and remember
the days when
we soaked ourselves
sweating
and I watched
the little droplets
trickle along the windshield
and your forehead
I never had enough of you
and you wanted me
forever....
I close my eyes
still dreaming
of you,love
and rain
I still love, rain
and you
Rain on me.
Again.




Poetry by Neelima
Read 1147 times
Written on 2008-03-24 at 07:59

Tags Rain&nbsp Love&nbsp Night&nbsp



Save as a bookmark (requires login)


Write a comment (requires login)


Send as email (requires login)


Print text