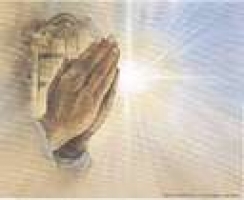 At times,it's very hard to make a decision.Upon it, many things would change . This is a prayer from a lost resquester who wants things to turn for his good.
21) Dear God (part two)

Dear God,
I am moving to another land and
I am not sure if am going to come back.
They say its road is slippery
And people are sloppy.
But please help me see things differently.

Dear God,
I have got the map
And I am aware of the route
But kindly remind me of
What is right and wrong.

Dear God,
Whenever it seems dark
And bleakness covers obscurely the hearts,
Let hope shine through me
And those chains that tie my hands set me free,
So I can turn that darkness and dim into light.
Plant goodness and virtue in their hearts.

Dear God, just be by my side.


Poetry by Amanda K
Read 896 times
Written on 2006-10-21 at 16:42



Save as a bookmark (requires login)


Write a comment (requires login)


Send as email (requires login)


Print text

Increase font

Decrease