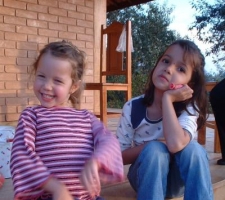 As we ponder sometimes over past events, we recall moments that turned our lives upside down. Through them, there were friends whose presence meant a lot and other we wish we didn't come along.
26) Be a Friend of an optimistic
Don be a friend to a pessimistic
Your life will be no longer optimistic
He sees darkness through light
He only thinks of the empty half
He puts you down when you believe you can pass
He grabs your hand out of the world
With his brush he draws a sad face
That he usually wears in sun or rain
His doors are always locked
And mind is madly sealed
With one logo says
This life is suck in complete""

So be a friend to an optimistic
Who can simply turn life to majestic
He admires the sun and doesn't complain of heat
He sees the full half and thank God indeed
He always smiles and embraces life
With hope and aspiration would make you fly
His doors are ever open like his heart
Charges you with energy and friendship's love
And whenever you give up he says TRY
He believes "life with all its miseries is sweet
And book a room for those who try as long they breathe."

So choose a friend that rises your spirits
And stay away from the one who curses every minute.






Poetry by Amanda K
Read 954 times
Written on 2006-11-20 at 07:41



Save as a bookmark (requires login)


Write a comment (requires login)


Send as email (requires login)


Print text

Increase font

Decrease