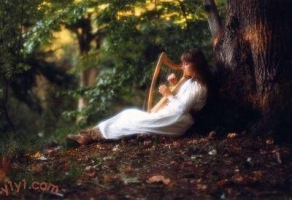 53) Pain of Lost Love
I folded that page,
And thought for a while;
That even the wildest wind wouldn't shake.

I locked that door and threw the key,
In a place no human being could conceive.

I burned all the papers,
Got rid of their ashes,
And left no traces or matches.

I was sure by doing so;
I would not open for memories a single door.
I didn't realize that I was fooling myself ,
And the wound needs air to be gone.
I can fold the pages but not the words said.
I can lock the doors but not on the image of his face.
I can burn the papers but not the one who has written them.

It will forever be fresh,
And get wider the wound love caused,
No one can fight it .



Poetry by Amanda K
Read 1050 times
Written on 2007-04-07 at 10:55



Save as a bookmark (requires login)


Write a comment (requires login)


Send as email (requires login)


Print text

Increase font

Decrease