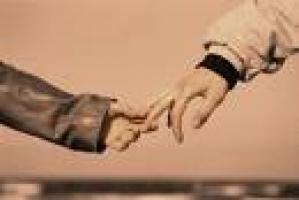 Whenever the one you love touches you, it will forever feel new.
48) His Touches
Your touches will always feel new.
Your fingers will forever be my adorable friends.
Will feel them with every beat that my heart sends.
Will need as long as my body does exist.
As your fingertips caress my lips,
Then I die for a kiss I can't miss.
Your touches will never feel old.
They will go with me even to grave, who knows.
Dearly remembered and cherished.
Amazingly no other feeling can perish.
What I think as you touch my eye.
How I breathe as you tingle my hand.
Your touches are out of the world.
When I live them, they replace the pleasures of the world.
They are as rain drops softly to shower my torn soul.
No transcription, or therapy can do me good.
For your touches is my remedy for good.
And when my day turns bad,
The first thing I think of is lying between you arms;
To taste the touches of you my love.
So thank you for making your fingers the boats,
That drives me to your touches' shore.
Where I can eat the sweetest fruit.
Accompanied by a weather so cool.


Poetry by Amanda K
Read 1092 times
Written on 2007-03-20 at 06:28



Save as a bookmark (requires login)


Write a comment (requires login)


Send as email (requires login)


Print text

Increase font

Decrease